Details

Category: Sports
Published: Sunday, 10 April 2016 13:36
Written by Clark Graham
Hits: 2448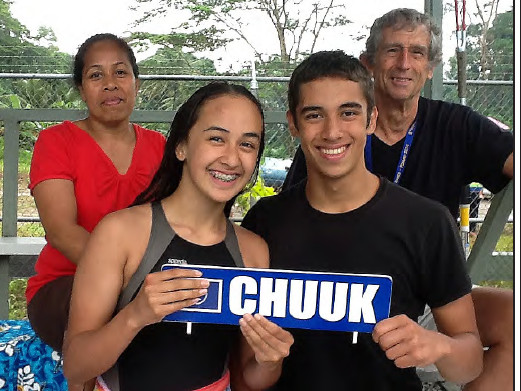 Chuuk, FSM—When Margie Winter, swam in the 2014 Micro Games representing Chuuk State she was only 12 years old. She and her brother were the Chuuk Swimming Team, and we were all very proud of them.
Margie continues to swim. On March 18-20, 2016, the YMCA New York State Championships Meet was held at the State University of New York at Buffalo, Alumni Natatorium in Buffalo, NY. Thirty-seven (37) YMCA's with a total of 1210 athletes took part in 3009 events.
One of those swimmers was Margie Winter whose mother, Marian WIshim, is from Unanu. Her Grandmother, Morris Mark is from Polowat and her Grandfather, Max Hockey is from Unanu. Her father is Dr. Stephen Winter.
Add a comment