Details

Category: Opinion
Published: Friday, 15 July 2016 14:45
Written by MICHAEL FIELD
Hits: 3105
MICHAEL FIELD, Contributing writer
Nikkei Asian Review
(reprinted with permission)
May 25, 2016
AUCKLAND, New Zealand -- A race to harvest one of the world's oddest looking marine delicacies is causing concern about environmental damage inflicted in the South Pacific.
Soaring demand for the sea cucumber, a seabed dwelling invertebrate also known as beche-de-mer and trepang, is driving record prices in China's luxury food market. One species, the Pacific sandfish, was selling recently in Hong Kong for $1,668 a kilo, while the Japanese spiky sea cucumber can go for $2,950 a kilo. Other species sell for between $15 and $385 a kilo, depending on size and condition.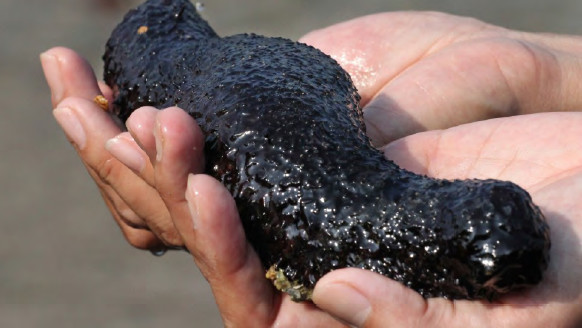 Add a comment
Read more: Opinion Editorial: Asia's taste for sea cucumbers roils South Pacific